Twelve new servers added to our hosted email validation service
Published on Monday, April 30, 2012
Dear users,

it is a great pleasure to announce today that we have recently added twelve new servers to the array of machines which our hosted email validation service is running on!


More speed for your email validations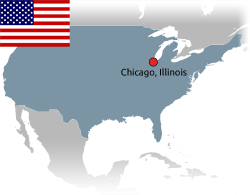 With the addition of these new servers, geographically located in Chicago, Illinois, we have further expanded the processing power available to our hosted email validation service users and expect to see a rapid growth in the overall email validation speed our service can offer.

For those of you who didn't know about that, our hosted email validation service allows to validate lists of email addresses easily, combining the power of our email validation technology with an array of fast, dedicated servers hosted at multiple worldwide locations and a modern web interface.
You don't have to be a software developer to use our hosted email validation service nor you have to know how to configure your network. All you need is a web browser (recent versions of Internet Explorer, FireFox, Chrome, Opera, and Safari are supported), along with one or more text files containing the email addresses you wish to validate: once provided with them, the system will validate your email addresses and subsequently give you access to a detailed validation report which can be eventually downloaded and saved to your computer for further analysis (Microsoft Excel or CSV format).

And yes, you can even try our email validation technology for free (with the limitation of one address at a time)! Just be sure to visit our free email validation service. :)

--
Sandra Focoso
EmailVerify.NET support